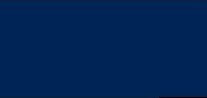 American Benefit Advisors

           Innovative HR & Benefit Solutions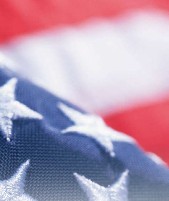 2.  Do your employees really understand the benefits that you offer ?

Turnover and added employee training has a high cost for most organizations. And competition for hiring and retaining qualified employees has never been more fierce, making employees' understanding of your benefits more important than ever.

One Minute Self Assessment

Take this quick quiz and see if your organization's benefits need to be "tuned up"

If your employees don't understand their benefits, they don't appreciate their value.  The risk is that the substantial investment you've made in them may not produce full value for the organization.

3.  Does your benefit communication process help in retaining employees ?

4.  Is your benefit communications cost exceeding the desired results ?

Managing a comprehensive benefits program can be tedious, time-consuming and costly for your organization. Shrinking HR staffs and budgets may limit your resources to effectively administer, communicate and enroll an employee benefits program.

If you answered NO to any of these questions,

                                    ...ABA can help your organization !

ABA... partners with your organization to develop comprehensive benefit programs that meets the needs of your owners, executives and employees while providing quality benefits at a competitive cost. ABA's benefit consulting expertise can be an invaluable service for employers seeking innovative solutions that also reduce benefit & administration cost, as well as minimize taxes.

ABA... empowers your employees with a better understanding of your benefits and your financial investments in their benefits program. ABA efficiently delivers a consistent and effective benefit message to your employees with one-on-one counseling, online access, annual benefit statements, and inservice education. .

ABA... turn-keys the HR administration, communication and enrollment services to minimize your organization's cost.  ABA offers Internet benefit administration data collection and reporting systems to reduce time-consuming manual operations involved with benefits, payroll links, enrollment and HR administration.

ABA provides Benefit Counselors to meet with your employees one-on-one to explain all benefits, complete the enrollment on laptops, and provide a confirmation of their elections and show their new net pay. 

We also offer internet communications and enrollment to allow your employees 24/7 access to their benefit information and cut HR paper work.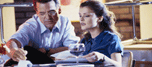 Call or
email us
now for a free, no obligation
Benefit Checkup
to see how
ABA
can help you and your organization.
ABA, American Benefit Advisors, benefit advisors, group benefit, benefit administration, employee benefits administration, employee benefits, employee benefit plans, group insurance, life insurance, Section 79 GEAR, guaranteed entry age, pension plans, defined contribution plans, defined benefit plans, fringe benefits, supplemental insurance, ancillary benefits, health care, health insurance, group health, medical insurance, LTC, LTD, STD, ERISA, COBRA, Cobra, cash balance,125, flex plan, flexible spending, health, group, welfare, disability, income protection, fringe,  dependent care, medical, dental, insurance, self-insured, VEBA, tax-qualified, IRA, rollover, SEP, SARSEP, REBA, COLI, BOLI, individual retirement, simplified employee pension, group pension, annuity, tax-sheltered annuity, tax sheltered annuity, key man, key employee, split dollar, flexible benefits, cafeteria, tax-deferred annuity, 403(b), 403(B), 403b, 403B, 457, 459, ESOP, keogh, Keogh, HR Software, Human Resource Software, HR, compliance, Cobra compliant, HIPAA compliant, insurance, retirement plan, financial plan, investment education, premium financing, HMA, Healthcare Management Advisors, HBA, Healthcare Benefit Advisors, Mastering the Reimbursement Process, Lamar Blount

1.  Are the Owners & Executives of the organization realizing the          maximum in tax advantaged benefits ?

Most organizations are not taking advantage of tax-advantaged benefits that are available for their owners and executives, some of which requires no employee matching and can even add "asset protection" for the owners.



American Benefit Advisors, Inc.

Atlanta, GA   30077-2166

Phone 770-645-5989

© 2003 - 2013 by Noel Services, Inc. All rights reserved.

Authorized independent agent and licensed in GA 595707 and 153782, AL A221211, AR 394983,

AZ 1028006, CA 0I04295, FL P009487, IA 7081467, MO 8055643, MS 405036, NC 7081467,

NJ 1526012, NY LB-1177472, SC 380702, TN 930031, TX 1569264, and VA 614046. Coverages and availability vary by state. Not all businesses and individuals qualify. This does not constitute legal, tax, or accounting advice or opinion.  Consult with an experienced and properly licensed professional regarding the specific suitability of any planning technique or benefit plan design.

Unless expressly stated otherwise on this website, (1) nothing contained in this website was intended or written to be used, can be used by any taxpayer, or may be relied upon or used by any taxpayer for the purposes of avoiding penalties that may be imposed on the taxpayer under the Internal Revenue Code of 1986, as amended; (2) any written statement contained on this website relating to any federal tax transaction or matter may not be used by any person to support the promotion or marketing or to recommend any federal tax transaction or matter; and (3) any taxpayer should seek advice based on the taxpayer's particular circumstances from an independent tax advisor with respect to any federal tax transaction or matter contained in this website. No one, without our express written permission, may use any part of this website in promoting, marketing or recommending an arrangement relating to any federal tax matter to one or more taxpayers.