ABA, American Benefit Advisors, benefit advisors, group benefit, benefit administration, employee benefits administration, employee benefits, employee benefit plans, group insurance, life insurance, Section 79 GEAR, guaranteed entry age, pension plans, defined contribution plans, defined benefit plans, fringe benefits, supplemental insurance, ancillary benefits, health care, health insurance, group health, medical insurance, LTC, LTD, STD, ERISA, COBRA, Cobra, cash balance,125, flex plan, flexible spending, health, group, welfare, disability, income protection, fringe,  dependent care, medical, dental, insurance, self-insured, captive, asset protection, receivable protection, VEBA, tax-qualified, IRA, rollover, SEP, SARSEP, REBA, COLI, BOLI, individual retirement, simplified employee pension, group pension, annuity, tax-sheltered annuity, tax sheltered annuity, key man, key employee, split dollar, flexible benefits, cafeteria, tax-deferred annuity, 403(b), 403(B), 403b, 403B, 457, 459, ESOP, keogh, Keogh, HR Software, Human Resource Software, HR, compliance, Cobra compliant, HIPAA compliant, insurance, retirement plan, financial plan, investment education, premium financing, HMA, Healthcare Management Advisors, HBA, Healthcare Benefit Advisors, Mastering the Reimbursement Process, Lamar Blount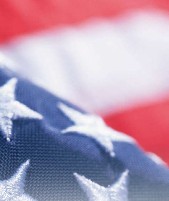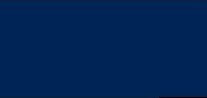 American Benefit Advisors

          Innovative HR & Benefit Solutions

Insurance for Special Risks & High Income Needs,

                    underwritten by Lloyd's of London...  


American Benefit Advisors, Inc.

Atlanta, GA   30077-2166

Phone 770-645-5989

© 2003 - 2013 by Noel Services, Inc. All rights reserved.

Authorized independent agent and licensed in GA 595707 and 153782, AL A221211, AR 394983,

AZ 1028006, CA 0I04295, FL P009487, IA 7081467, MO 8055643, MS 405036, NC 7081467,

NJ 1526012, NY LB-1177472, SC 380702, TN 930031, TX 1569264, and VA 614046. Coverages and availability vary by state. Not all businesses and individuals qualify. This does not constitute legal, tax, or accounting advice or opinion.  Consult with an experienced and properly licensed professional regarding the specific suitability of any planning technique or benefit plan design.

Unless expressly stated otherwise on this website, (1) nothing contained in this website was intended or written to be used, can be used by any taxpayer, or may be relied upon or used by any taxpayer for the purposes of avoiding penalties that may be imposed on the taxpayer under the Internal Revenue Code of 1986, as amended; (2) any written statement contained on this website relating to any federal tax transaction or matter may not be used by any person to support the promotion or marketing or to recommend any federal tax transaction or matter; and (3) any taxpayer should seek advice based on the taxpayer's particular circumstances from an independent tax advisor with respect to any federal tax transaction or matter contained in this website. No one, without our express written permission, may use any part of this website in promoting, marketing or recommending an arrangement relating to any federal tax matter to one or more taxpayers.


Personal High Limit Disability - $100,000+/month limits

Top Hat - Automatic Issue $10,000 Additional Disability

Guaranteed Issue - up to 75% & $50,000/month

Buy In Disability Insurance

Buy-Sell Disability Insurance

Key Person Disability Insurance

Pension Funding Completion

Contract Completion Guarantee

Salary Continuation Disability Insurance

Severance Agreement Disability Insurance

Medical Coverage - up to $5 Million

USA Residents Major Medical Plan

Group International Major Medical

Medicare Bridge Insurance

Life Insurance - up to $100 Million

High Limit Accident Insurance

International Term Life Insurance

Short Term Contingent Life / Disability

Key Person Contingent Life Insurance

Business Bank Loan Life Insurance

Other Special Risks - Protect Your Equity

Extortion, Kidnap & Ransom - up to personal or corporate net worth, with Unlimited Expense for an experienced Crisis Response Team

Event Cancellation, Postponement or Non-Appearance - for concerts, conventions, shows, performers, promoters, agents, speakers, venues, etc.

Litigation Buyout or Claim Cost Cap - Financial risk of existing litigation or liability is removed from your balance sheet with this policy

Tax Position Guarantee - Insurance guarantees a particular tax position taken by an organization

Credit / Accounts Receivable - Insures against risk of non-payment on a  domestic only, export only, or worldwide cover basis

M&A Representations & Warranties - Insurance to reduce or replace the escrow, or provide additional protection above the amount escrowed


Advantages & Features

No Medical Exam, Tests or Records

Simple One Page Application

War Zone, DUI, Drug Abuse - ALL OK

For Divorced Spouse, Surrogates, etc.

Advantages & Features

Covers where other carriers Deny

Own Occupation Definition

Residual Benefits at 15% Loss

100% Benefit for 80% Loss

Optional COLA Adjustments

Monthly & Lump Sum Benefits

ABA solves insurance problems for individuals and organizations that most agents are unable to address.  To obtain quotes and more information, contact ABA.  

In addition to solving  typical HR and employee benefit problems, ABA solves more difficult issues with our access to  Lloyd's of London. Through individual, group and multi-life policies, ABA can select niche products that cover risks that most carriers decline.

Call ABA to discuss High Limit Life & up to 75% Disability coverage, as well as special situations,  such as International War Zone risks, high risk occupations, over age 65, coverage for 100% of business loans, etc.