Group plans for 2 to 2,000 employees from top rated carriers are available from ABA.

Click here
for more information and request your free, no-obligation
group rate quotes
.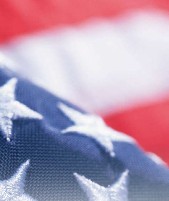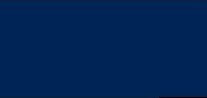 American Benefit Advisors

          Innovative HR & Benefit Solutions

Georgia Coventry Individual & Family Health Insurance

ABA
recommends
CoventryOne
with
online access for quotes and applications
.  Compare your coverage and premium options, and then apply online for the fastest service. 
No agent will call you, but you can always call us to discuss your needs and questions. 

now, see how affordable these plans are, and

then you can apply online when you are ready.                                 

Affordable - CoventryOne is health insurance for individuals offered through Coventry Health Care of Georgia, Inc. and is ideal for self-employed individuals, part-time employees, students, singles and families. Plan options offered have a variety of Deductibles and MD Office Copays choices to help you pick the plan that is financially best for you without sacrificing the benefits you need.

Freedom of Choice -
All CoventryOne policies are Direct Access Point of Service (POS) plans. That means freedom of choice when it comes to physicians and no referrals needed for specialists. You will save money by going to one of over 14,000 participating health care network providers in Georgia, plus have access to additional providers throughout the USA. Click here to see Coventry's
Provider Lookup Online Directory
.
Added Value - CoventryOne members benefit

from the added value Vision and Dental benefits

included with your health care coverage. Take

advantage of these discounts from our list of

participating providers.


• Beauty care & stress relief

• Child care services

• Chiropractic discounts

• Cosmetic services

• Health club membership

• Health education programs

• Hearing equipment and services

• Innovative wellness services

• Veterinary services

• Laser vision correction
Wellness Services & Health Improvement - CoventryOne's website makes managing your health easy. My Online ServicesSM, the  internet-based tool for members, gives you access to personal information about your health coverage – when it is convenient to you.  Besides searching for providers, CoventryOne members may download forms, order ID cards, review claim status, ask questions, and check the status of new prescription requests.

CoventryOne members may also take advantage of easy-to-use confidential wellness services. Coventry WellBeingSM is a self-care and wellness program that includes an online health risk assessment, online health improvement programs, health information, and more. My ePHIT is Coventry's online Personal Health Improvement Training program. Members receive rewards for participating, by earning points toward valuable items and automatically being entered into prize drawings. The more you interact with the online program, the more points and more chances for prizes you will earn.








GAP WARNING

If you are uninsured for more than 62 days, you will most likely lose coverage for any pre-existing conditions and have a waiting period of up to 12 months on any new individual or employer group health policy.


Dental Benefits Include

  • Diagnostic & preventive services

  • Emergency services

  • Restorative services

  • Crowns and jackets

  • Orthodontic care

Vision Benefits Include

  • Medical history

  • Evaluation of visual acuity

  • External examination of the eye

  • Binocular measure

  • Ophthalmoscopic examination

  • Prescription for lenses as needed

General Disclaimers

1. Applicants should not cancel any in-force health coverage until written formal approval from the insurance company selected is received.

2. The quotes shown are estimates only, and are subject to change based on the proposed insured's medical history, the underwriting practices of the health plan, the selection of the appropriate Provider Network, the optional benefits selected, occupation (where allowed by state), if any, and other relevant factors. The insurance company reserves the right to change the terms of a policy upon proper notification.

3. The quotes shown are for the requested effective date ONLY. If the actual effective date of coverage is different from the requested effective date, the actual cost may differ from the quote above due to rate increases or policy changes from the insurance company and/or one or more family members having a birthday as rates are highly dependent on age. The carrier selected may not guarantee its rates for any period of time.

4. This is not a complete solicitation of health insurance coverage. Please refer to sales brochure and applicable inserts for further information. Sales brochures and applicable inserts may be downloaded or can be obtained by calling us or the carrier.

5. The benefits shown in the details summary are not guaranteed. Please refer to the sales brochure and applicable inserts for further information.

American Benefit Advisors, Inc.

Atlanta, GA   30077-2166

Phone 770-645-5989

© 2003 - 2011 by Noel Services, Inc. All rights reserved.

Authorized independent agent and licensed in GA 595707 and 153782, AL A221211, FL P009487, MS 405036, MO 8055643, NC 7081467, NY LB-1177472, SC 380702, TN 930031, TX 1569264, and VA 614046. Coverages and availability vary by state. Not all businesses and individuals qualify. This does not constitute legal, tax, or accounting advice or opinion.  Consult with an experienced and properly licensed professional regarding the specific suitability of any planning technique or benefit plan design. 

Unless expressly stated otherwise on this website, (1) nothing contained in this website was intended or written to be used, can be used by any taxpayer, or may be relied upon or used by any taxpayer for the purposes of avoiding penalties that may be imposed on the taxpayer under the Internal Revenue Code of 1986, as amended; (2) any written statement contained on this website relating to any federal tax transaction or matter may not be used by any person to support the promotion or marketing or to recommend any federal tax transaction or matter; and (3) any taxpayer should seek advice based on the taxpayer's particular circumstances from an independent tax advisor with respect to any federal tax transaction or matter contained in this website. No one, without our express written permission, may use any part of this website in promoting, marketing or recommending an arrangement relating to any federal tax matter to one or more taxpayers.