Group plans for 2 to 2,000 employees from top rated carriers are available from ABA

Click here
for more information and request your free, no-obligation
group rate quotes
.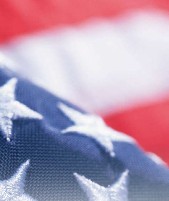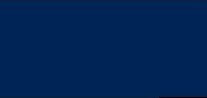 American Benefit Advisors

          Innovative HR & Benefit Solutions

Free & Low Cost Clinics and Other Resources

Many uninsured (and under-insured) individuals and families are eligible for healthcare services and public programs but simply don't know about them and how to sign up.  Below are several great resources to consider.  To help you find affordable healthcare options in your own neighborhood for flu shots, health screenings,

Free Clinics
- Links to state Free Clinics, which are private, nonprofit, community based or faith based organizations that provide compassionate, quality health care at little or no charge to low-income, uninsured people.
State Health Departments
- State and County Health Departments or Agencies provide public health services in most states, with services available at no charge or a small fee based upon income. 
HRSA Clinics
- Federally supported health centers in many cities and rural areas care for you, even if you have no health insurance. You pay what you can afford, based on your income.
Other Free or Low Cost Clinics
- Partnership for Prescription Assistance  provides a web site with listings of possible free or low cost clinics searchable by zip code.
Hill-Burton Facilities
- 180+ Hospitals and other facilities obligated to provide minimum amounts annually in free or reduced-cost health care services. You may apply for free or reduced-cost care before or after they are provided at the Admissions Office, Business Office or Patient Accounts Office at the obligated facility.
Uninsured Help Line
  - Information and 24/7 live toll free phone help for Uninsured, guides to public and private health care options, quick reference list of phone numbers and websites, and help in locating financial benefits and free or low-cost health benefits.
Government Benefits
- GovBenefits.gov is the official benefits website of the U.S. government, with information on over 1,000 benefit and assistance programs, including an anonymous online questionnaire to obtain the most accurate list of government benefit programs for which you may be eligible.
Georgia PeachCare for Kids
- Free or low-cost health insurance for Georgia's children, with online application and information for children through the age of 18 who do not qualify for Medicaid and in households with incomes below 235% of the
Federal Poverty Level
- which works out to be $34,569 for a household of 2, plus an additional $8,977 for each additional person.  There is no cost to families for children under age 5. Starting at age 6, monthly premiums are $10 to $35 per child, with a maximum of $70 for 2 or more.  Questions? Call 877- 427-3224.
Eldercare Locator
- Nationwide directory to assist older persons and caregivers in finding local support resources to help them remain independent in their own homes.  Call toll-free at 800-677-1116.
Eye Care America
-  7,500+ ophthalmologists nationwide volunteer eye care services for seniors and sufferers of diabetes and glaucoma. Volunteer ophthalmologists waive co-payments, accepting Medicare or other insurance as payment in full: patients without insurance receive care at no charge.
Zenni Optical
- Using the latest in modern materials, manufacturing and marketing systems, Zenni is Clark Howard's recommended source for eyeglasses, with lens and frames & shipping as low as $12.00.  Call 1-800-211-2105 for more information.
Mental Health
- Find treatment facilities and support services, consumer, family, and advocacy organizations, state agencies, programs funded by the U.S. Department of Health and Human Services, and more, through this site.
Substance Abuse Treatment
- Searchable directory of drug and alcohol treatment programs that treat alcohol and drug abuse patients.  Listings include treatment programs for marijuana, cocaine and heroin addiction, as well as drug and alcohol treatment programs for teenagers, adolescents and adults.

If you find another "good"  resource for low cost clinics, email us so we can share it with others.





American Benefit Advisors, Inc.

Atlanta, GA   30077-2166

Phone 770-645-5989

© 2003 - 2013 by Noel Services, Inc. All rights reserved.

Authorized independent agent and licensed in GA 595707 and 153782, AL A221211, AR 394983,

AZ 1028006, CA 0I04295, FL P009487, IA 7081467, MO 8055643, MS 405036, NC 7081467,

NJ 1526012, NY LB-1177472, SC 380702, TN 930031, TX 1569264, and VA 614046. Coverages and availability vary by state. Not all businesses and individuals qualify. This does not constitute legal, tax, or accounting advice or opinion.  Consult with an experienced and properly licensed professional regarding the specific suitability of any planning technique or benefit plan design.

Unless expressly stated otherwise on this website, (1) nothing contained in this website was intended or written to be used, can be used by any taxpayer, or may be relied upon or used by any taxpayer for the purposes of avoiding penalties that may be imposed on the taxpayer under the Internal Revenue Code of 1986, as amended; (2) any written statement contained on this website relating to any federal tax transaction or matter may not be used by any person to support the promotion or marketing or to recommend any federal tax transaction or matter; and (3) any taxpayer should seek advice based on the taxpayer's particular circumstances from an independent tax advisor with respect to any federal tax transaction or matter contained in this website. No one, without our express written permission, may use any part of this website in promoting, marketing or recommending an arrangement relating to any federal tax matter to one or more taxpayers.