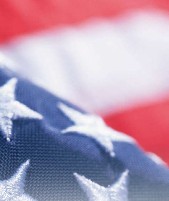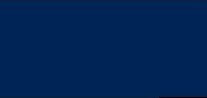 American Benefit Advisors

          Innovative HR & Benefit Solutions


Individual and Family Dental Plans

ABA offers you a choice of plans designed to fit almost any budget, including:


Dental Insurance - which is fully insured, wth choices of DMO and PPO plans that can be used at any Dentist, anywhere.  Some plans start at less than $30 monthly, depending on your zip code.

Discount Plans
- generally
lower cost
, but limited to the specific Dental network that you select from over 20 choices.  As low as $79.95
annually
, depending on your zip code. .






We recommned that you check both options - Insurance & Discount plans - to see which best meets your personal needs and financial budget.  Either way, with ABA you can apply online at anytime. 

No agent will call you, but you can always call us to discuss your needs and questions. 

General Disclaimers

1. Applicants should not cancel any in-force health coverage until written formal approval from the insurance company selected is received.

2. The quotes shown are estimates only, and are subject to change based on the proposed insured's medical history, the underwriting practices of the health plan, the selection of the appropriate Provider Network, the optional benefits selected, occupation (where allowed by state), if any, and other relevant factors. The insurance company reserves the right to change the terms of a policy upon proper notification.

3. The quotes shown are for the requested effective date ONLY. If the actual effective date of coverage is different from the requested effective date, the actual cost may differ from the quote above due to rate increases or policy changes from the insurance company and/or one or more family members having a birthday as rates are highly dependent on age. The carrier selected may not guarantee its rates for any period of time.

4. This is not a complete solicitation of health insurance coverage. Please refer to sales brochure and applicable inserts for further information. Sales brochures and applicable inserts may be downloaded or can be obtained by calling us or the carrier.

5. The benefits shown in the details summary are not guaranteed. Please refer to the sales brochure and applicable inserts for further information.


American Benefit Advisors, Inc.

Atlanta, GA   30077-2166

Phone 770-645-5989

© 2003 - 2013 by Noel Services, Inc. All rights reserved.

Authorized independent agent and licensed in GA 595707 and 153782, AL A221211, AR 394983,

AZ 1028006, CA 0I04295, FL P009487, IA 7081467, MO 8055643, MS 405036, NC 7081467,

NJ 1526012, NY LB-1177472, SC 380702, TN 930031, TX 1569264, and VA 614046. Coverages and availability vary by state. Not all businesses and individuals qualify. This does not constitute legal, tax, or accounting advice or opinion.  Consult with an experienced and properly licensed professional regarding the specific suitability of any planning technique or benefit plan design. 

Unless expressly stated otherwise on this website, (1) nothing contained in this website was intended or written to be used, can be used by any taxpayer, or may be relied upon or used by any taxpayer for the purposes of avoiding penalties that may be imposed on the taxpayer under the Internal Revenue Code of 1986, as amended; (2) any written statement contained on this website relating to any federal tax transaction or matter may not be used by any person to support the promotion or marketing or to recommend any federal tax transaction or matter; and (3) any taxpayer should seek advice based on the taxpayer's particular circumstances from an independent tax advisor with respect to any federal tax transaction or matter contained in this website. No one, without our express written permission, may use any part of this website in promoting, marketing or recommending an arrangement relating to any federal tax matter to one or more taxpayers.

Did You Know...

Bad breath can be an indication of Periodiontal or Gingival Disease, Xerostomia or systemic diseases like Diabetes or Gastrointestinal Disorders?

See your Dentist twice a year to maintain good teeth and good health !